Cierres del Hogar specialises in manufacturing metal profiles and corrugated sheets for doors, enclosures and facade cladding, as well as other steel and metal processing.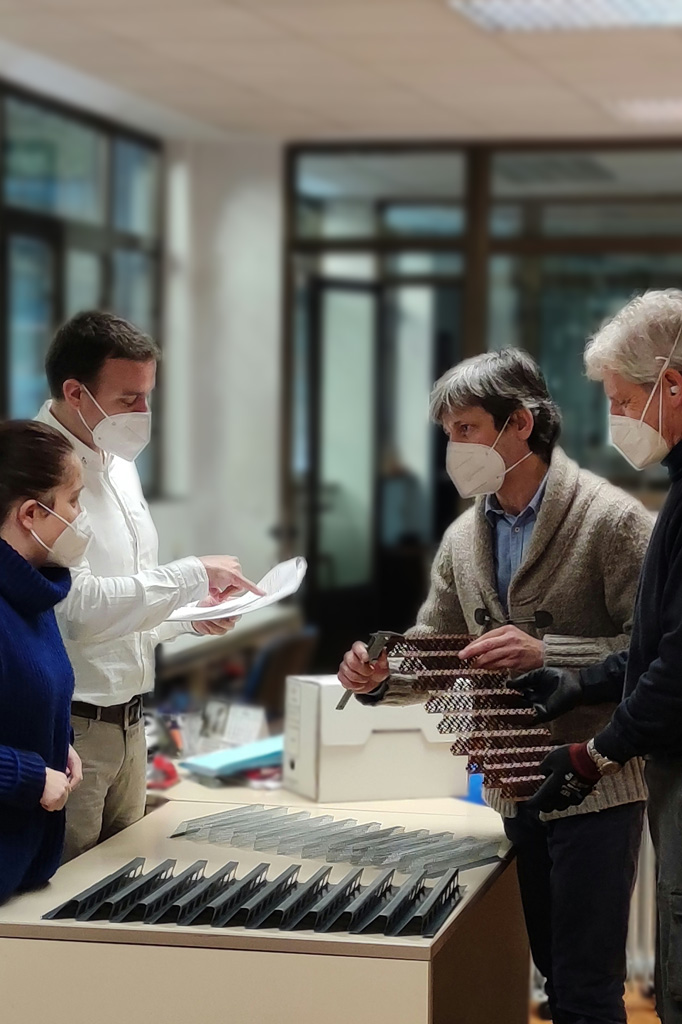 About us
Metal profile and corrugated sheet factory
An extensive sales network enables Cierres del Hogar to meet customers' needs quickly and efficiently in Europe, Latin America, Africa and the Middle East.
The company's metal profile and corrugated sheet factory turns our customers' ideas into innovative and differentiated projects.
History
More than 40 years' experience in manufacturing metal enclosures
A track record of more than 40 years within the metal sector supports the company's work in designing and developing innovative solutions for metal enclosures.
ISO 9001:2015 certified
ISO 9001:2015 certified for metal profile design and manufacture.
Quality Policy
Cierres del Hogar's Quality policy is compliant with the UNE-EN-ISO 9001:2015 standard.

PINT programme
F.P.M. internationalisation plan for Cierres del Hogar and its products –
2020
Increase Cierres del Hogar presence in Europe, Africa and the Middle East.
This action is co-financed with assistance from the Asturias Regional Government through IDEPA, and the European Union through the ERDF.